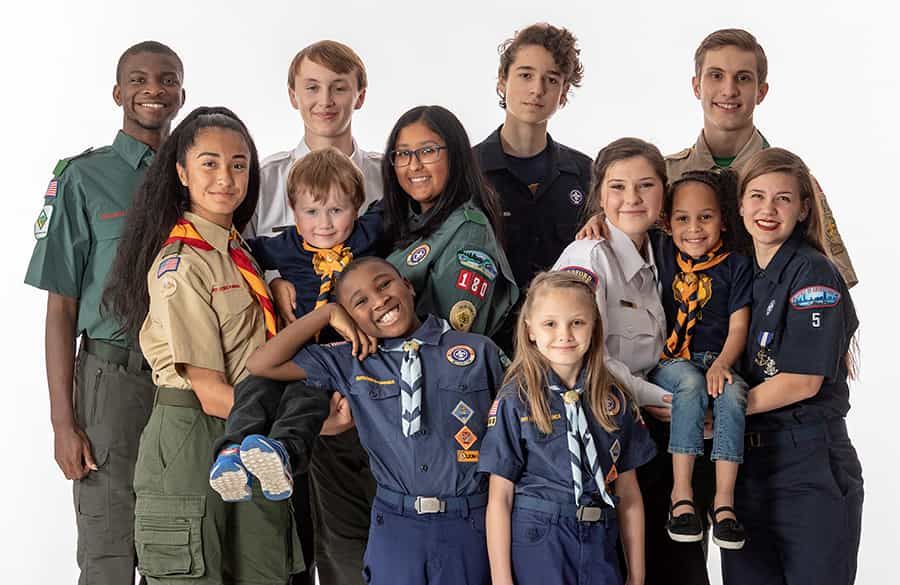 Some of our earliest ties to the community involve youth groups and perhaps none are stronger or more lasting than the relationship between the VFW and America's Scouting organizations. The VFW's partnership with the Boy Scouts of America dates back to 1915, when VFW Post 2100 helped to establish BSA Troop 1 in Everett, Washington.
This program provides Scouts who are registered, active members of a Boy or Girl Scout Troop, Venturing Crew, or a Sea Scout Ship, and have received the Eagle Scout Award, Girl Scout Gold Award, Venture Summit Award or Sea Scout Quartermaster Award to be recognized for their standout citizenship, patriotism, and love of country.
VFW Post 12002 is once again proud to support this Program and provide the following cash awards at the Post level :
1st-Place Winner - $200.00 2nd-Place Winner - $150.00 3rd-Place Winner - $100.00
The Post's 1st-Place Winner will also be entered in the competition for Scout-of-the-Year of the Department of Georgia. The Department also gives cash prizes to the top Scouts and hosts the 1st-Place Winner and their family at the State Convention in Macon in June.
How to Apply
1. Review the Rules and Eligibility Requirements
2. Download and complete a Scout-of-the-Year Entry Form
[ If you complete the form manually, scan to a PDF file for submittal ]
3. Take a picture of yourself in correct and complete uniform for your current rank ( 3" x 5" recommended )
[ Convert physical pictures to JPEG or PDF files to enable electronic submittal ]

4. Prepare the following documents as described in the Entry Form :
School Participation Record
Scouting Record
Community Service Record
[ All Records should be Word or PDF documents to enable electronic submittal ]
5. Obtain three or more Letters of Recommendation as specified in the Entry Form
[ All Letters should be Word or PDF documents to enable electronic submittal ]

6. eMail your Entry Form, Picture and all required Documents to Post 12002's Program Chairman
Mike Roman 770-380-1033 mike.roman@comcast.net
or to Post 12002's Adjutant
Jim Davis 770-235-4858 davis1824@comcast.net
[ The deadline for submitting entries to Post 12002 is March 11, 2022 ]